Second place Nuits de l'info 2016
THE DIGITAL ASSISTANCE OF AN EXPLORER IN EXTREME CONDITIONS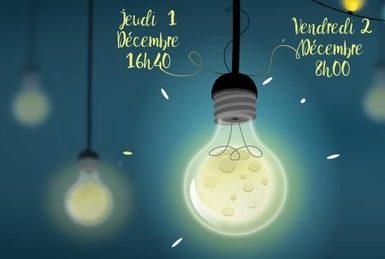 The most exciting national serious game gathering millions of students to develop and implement a computer application in just one night !
During the night, partners are launching challenges (for example : the most ergonomic web interface, better architecture system, better collaboration, etc.) to the participating teams and offer prizes to the most successful ones.
The story
In 2016 I was in my second year of my Undergraduate degree in Computer science. The theme for this night was to develop an application to help refugees when they arrive in a new country.  I decided to use Nao. The robot had to answer basic questions about administrative procedures or general information.
This year, it was a big surprise for me when I got the second place for this AFIA challenge "Mettez de l'intelligence dans votre moteur"  ! To discover my project,  click on the video below.